Almost every vibrating sex toy on the market today contains the same type of motor that's inside the Nintendo 64 Rumble Pak. The same eccentric rotating mass motor, or ERM, that buzzed when you were shot in Goldeneye 007 is still being pressed against millions of vulvas and buttholes around the globe today.
That means that when 10-year-old me rattled my way through Mario Party, it was the first time I would encounter that motor over and over again in my life. It was present in my first mobile phone in high school, the Nokia 3310, sending a buzz across the back of my jeans whenever my crush texted me. It rumbled the sticks of my PSOne's Dualshock controllers, shaking deeply across my palms while I summoned Shiva in Final Fantasy IX.
We'd eventually meet again in my first sex toy: a cheap hot pink rabbit-style vibrator, ordered surreptitiously to my parents' house from Amazon in 2005. It has (I still have it and it still works, 18 years later) two buttons, one for power and the other for cycling through 10 vibration strengths and patterns.
I used the first four patterns—light, medium, and strong vibration, plus a steady wave-pulse—consistently, for years. The other six modes, an array of Morse code tapped out in confusing cadence, were just in the way. Whenever I chose one of them by mistake, I cycled past as fast as possible to get back to the beginning.  
When I asked friends, I heard a variety of vibrator opinions, desires, and frustrations: Some said they liked the variation in patterns, especially if it'd been a while since they had partnered sex and they needed some novelty in their routine. Others said a steady rhythm was nice, but the erratic modes were distracting. One described patterns as "cursed." Another said "I hate it when it has like 17 modes to cycle through, I have only ever needed two modes and they are 'vibrating' and 'vibrating harder.'"
"I'm not a patterns person," sex educator Dirty Lola told me. "I find them highly annoying, if I accidentally push too far and go into one. I tend to never use the patterns on any of the vibes that I have."
Sex toys have changed a lot since I was 18. They come in colors that aren't Barbie pink, purple, or flesh tones, and are generally more inviting to bodies outside the binary. Some are internet-connected, or explicitly invite partnered participation. But one thing hasn't changed in all the time I've used them: the vibration patterns. So many of the vibrators in my nightstand drawer have gorgeous aesthetics but an infuriating user experience.
After decades of button-mashing in bed, I tried to decipher the secret behind vibrator patterns.
There are a few big things humans have in common with the sex lives of birds, beasts, and bugs. One of them is the importance of rhythm. Behavioral and evolutionary scientists have argued that displaying a capacity for good rhythm can send signals that our sexual partners are evolutionarily fit, or neurologically sound. There's a lot more important factors at play in human mating habits, of course, but rhythm might tickle a deeply ancient part of our brains.
So when you're on the edge with a vibrator and hit the pattern button by accident, and it suddenly shifts from a steady pattern to an erratic "buzz-buzz-buuuuuuzz-bu-zz-zzuz-zuzuzuzuz-BUZZ-buzz" it makes sense that for a lot of people, it feels like a cold shower.
Haptics researcher Dan Shor, who has worked on sex toy design and technical development for seven years, told me he uses the concept of rhythmic entrainment—the idea that rhythm, on a biological level, is a medium that helps you connect with a partner—when designing vibrations for sex toys.
"It's our body's natural desire to align to external stimuli. From a neuroscience level, it plays into some of the challenges you're experiencing when you talk about not finding the right patterns," he said. "You want to find some sort of biological rhythm, and then amplify that."
From his approach, what separates "decent sex" from "great sex," Shor said, is you and your partners' ability to intuit the right rhythm together.
"Then you have this subconscious communication, because you're understanding the rhythm that you both need and want, and the intensity," he said. "If you can apply these things to toys, you can start to develop vibration patterns that allow you to fall into alignment with what your toy's asking for."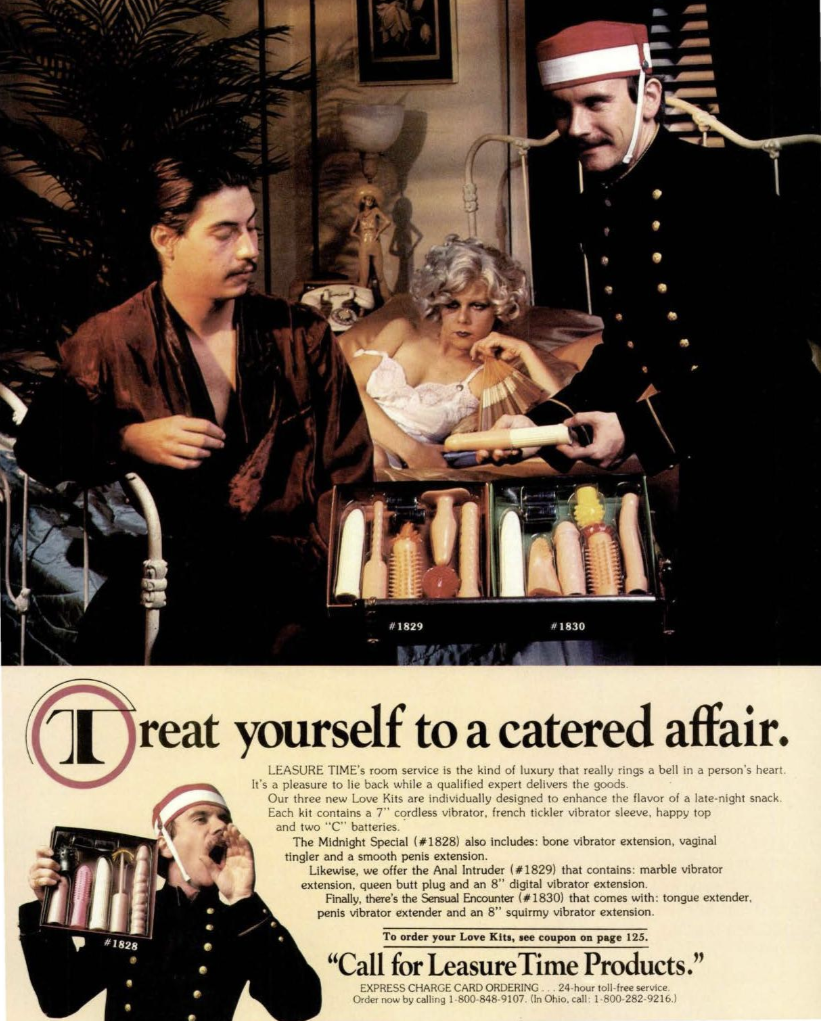 Vibrators have been sold for sexual use since at least the late 1970s. But the first vibrator with external and internal stimulation (aka "rabbits" and their kin) was imported to the U.S. from Japan in 1983 by California-based sex toy manufacturer Vibratex. To get around Japanese obscenity laws that forbid companies from making sex toys, those vibrators were colorful, bright, animal-shaped novelty toys. The rabbit design didn't take off in popularity until 15 years later, when it appeared as a scandalous plot point slash punchline on Sex and the City. The rabbit design multiplied, with every sex toy brand churning out its own copycat.
The same thing likely happened with vibration patterns: the first ones had patterns, so now they all do, as sales overall get conflated with specific feature satisfaction.
To really understand how patterns work, we have to destroy a toy. Shor held a few toys he'd pried open up to his webcam. One of them was a Womanizer OG. Shor showed me how its motor axel turns an unbalanced weight and creates asymmetric force, transferring what we feel as vibration to the material around it.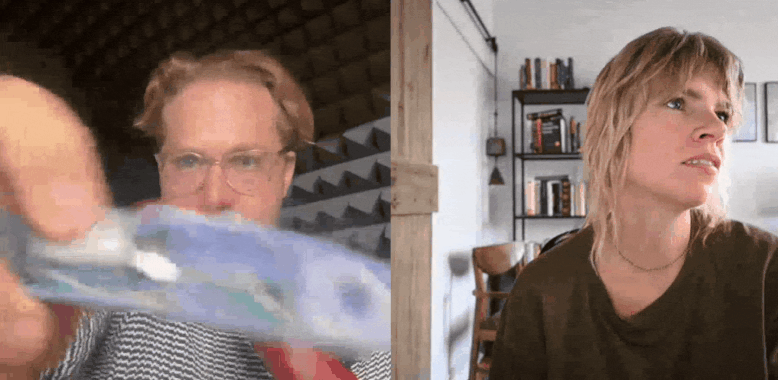 Almost every vibrating sex toy on the market today has one of these in varying sizes, from powerful Magic Wands to pocketable bullets and eggs.
Toys drive ERMs using pulse width modulation signals, which tell the motor how much time to spend at full power, and how much at less than full power. Vibration functions are limited by the hardware and these signals. "Because all you can do is turn something on or off, your choices when developing stimulation are to stimulate or not," Shor said. "When people are given the choice between whether to stimulate or not to stimulate, they choose to stimulate."
An inherent engineering tradeoff in designing a vibrator is that a bigger weight that rotates faster creates deeper, harder, and more rumbly vibrations, but a bigger weight requires a bigger motor, which can compromise ergonomic comfort. Designers are limited to what works with the human body.
Subscribe
Join the newsletter to get the latest updates.
The buttons that control vibration patterns face a similar tradeoff: people's preferences are all over the map, but it's difficult to design a user interface that allows them to choose from dozens of patterns in the dark or under the covers.
"It's really a matter of personal preference—is it easier for you to have one button and remember how many clicks to get to your sweet spot, or is it more accessible for you to have multiple buttons?" Finn said.
Elisabeth Neumann, head of user research at Lovehoney Group, which owns brands including Womanizer, We-Vibe, and Arcwave, told me that they have a tester panel that consists of more than 13,000 people around the world.
"When developers create a new toy, they look back at previous products and ask the community: Which vibration modes are liked? Which not? And most importantly: why? Based on these answers, it is possible to adjust the selection and design of patterns," Neuman said.
In one project, Lovehoney conducted several rounds of testing where they gave testers new vibration-modes and collected their feedback, Neumann said. Based on the testers' focus group discussions, they went back to the drawing board for the patterns, improved them, and sent them back out for more testing.
"It was a lot of fun to get creative with the people and let them draw their own fantasy vibration modes on white boards," she said. "This project was also a conversation starter in the group and showed us how different and individual stimulation preferences are: While one person needs continuous and strong stimulation, the next one loves a good, rhythmic vibration pattern."
Luka Matutinovic, Chief Marketing Officer at Lelo, said the company also has a long process for designing toys which includes testers as well.
"Some people prefer really deep, rumbly vibrations, some prefer very ticklish, buzzy sensations. But the majority of people sit between these two extremes, and so does LELO," Matutinovic said. "Designing vibration patterns, incidentally, is a science in its own right. It comes from balancing the size and position of the vibrating motor with the number of revolutions per minute, and it takes a long, long time to perfect."
Reuben and Sherri Johnson, pleasure activists and co-founders of SexTech n' Chill, told me that vibration patterns are lower on the list of things they look for in a sex toy than features like accessibility and high-quality materials.
"As someone living with Myalgic Encephalomyelitis/Chronic Fatigue Syndrome (ME/CFS), I enjoy a lightweight vibrator that's comfortable to hold even at higher settings," Sherri said. "Strong vibrations can quickly fatigue my hands, making it challenging to stay mentally present."
"For me, it really depends on where on my body it's being used, and if I'm enjoying it solo or partnered. I generally prefer products that can deliver a medium to strong pulsing vibration,"  Reuben said.
There's not much formal research devoted to vibration preferences, however. Lisa Finn, sex educator and marketing coordinator at Babeland, pointed me toward research conducted by sex toy manufacturer We-Vibe, which showed that most users don't regularly use more than three vibration patterns. A spokesperson for Lovehoney which owns We-Vibe told me that when the brand enlisted 1,497 testers from its tester panel in May 2022, and asked them which vibration patterns they use regularly, they found that 65 percent indicated that they either only use steady vibration, or use it in combination with one or two patterns. The most popular patterns were "massage," "pulse," or "wave."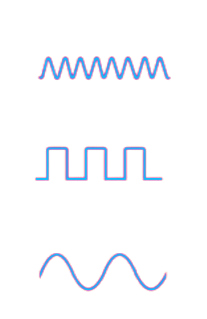 "From my experience working with customers on the sales floor and from discussions with vibe users of all types, I don't think it's off," Finn said. "Beyond that, many users aren't concerned with the patterns and instead focus on (and care more about) the intensity settings on straight vibration."
A lot of the reluctance to experiment with vibrations, and the impulse from brands to pack as many mode options into a toy as possible, comes down to market forces.
The internet normalized sex toy ownership in a major way—it moved shopping from male-dominated adult shops and Tupperware-style living room parties to the privacy of one's computer den—but it didn't defeat the stigma around sex. We're still woefully uneducated about basic reproductive and sexual health, let alone sex in the context of pleasure for pleasure's sake. We can't hold a toy we see on our computer screen, feel the modes, touch it to our noses (the most accurate analog for genital sensitivity, in case you were wondering), or test how ergonomic it might be. But offline, we're too scared to ask. So Amazon fills up with hundreds of low-quality vibrators with way too many shot-in-the-dark modes, and people treat them as disposable on their way to discovering their own sexual preferences.
A lot of consumers find a $200 luxury vibrator to be too much of a splurge, especially when you're not sure how it'll feel. Buyers can't return a used toy in most cases, so companies only see sales and might not hear about dissatisfaction. But the more expensive toys are typically the ones that have undergone rigorous testing and focus group work.
"The bottom of the market unfortunately drives the direction of the market," Shor said. Premium toy manufacturers primarily focus on things like proprietary silicone formulations and stress-testing, not vibration modes. "It's challenging to spend the money on research, or hire niche experts like me to spend multiple years working on or thinking about something, in an industry where everything is dictated by margin."
When people are buying toys online, Shor said, they're looking for a shape that seems cute or comfortable, or a level of sophistication and elegance. It drives brands will build a toy with every bell and whistle possible, including 20 intensity and pattern modes, trying to be that one-size-fits-all product.
"They're trying to buy a Swiss Army knife of toys. Which, don't, is my personal advice."
In recent history, sex toys, especially dildos and vibrators, have become culturally-loaded talismans for sexual awakening. Beginning in the 90s and peaking in the mid-2010s, anxieties about the "orgasm gap" roiled, as an issue deemed "as serious as the pay gap."
We place a lot of pressure on these pieces of molded silicone.
Lola, the sex educator, told me her first vibrator, a silver-painted phallic shaft with a dial on the end that took huge C batteries, was not at all what she needed to orgasm, but was what her friends championed, so she tried to force it to work for her.
"It was this thing that I thought was going to be everything, but it was not like the..."—here she mimicked the sound of angels singing—"the moment I thought it was going to be."
Reuben and Sherri bought their first sex toy together, around 1996 in a Spencer's Gifts in the mall, "which unfortunately left a lot to be desired," Sherri said. "But we were young, dealing with a good amount of Christian guilt, and I was too timid to go to an actual pleasure products store, so we made due with what felt accessible to us at the time."
"On the plus side, having the opportunity to give pleasure to my partner from more of a spectator's position was pretty incredible!" Reuben said. "And what the entire experience did for our intimacy back then, and still today, is beyond words. It created a deeper connection, a level of trust, and a sense of exploration that has enriched our relationship in ways we could never have imagined."
Despite vibrators ascending from the realm of the taboo as much as any sexual product could hope to, we remain a chaste society, still relatively confused about what makes people cum, so we stay fumbling in the dark over a grab bag of modes. As inert objects, they're pieces of plastic and wires, another electronic gadget produced by the machinery of consumer capitalism, which gives us the illusion of choice while being indifferent to our actual needs. Vibrators are ultimately just tools, only as good as the people holding them.