A viral Taylor Swift fan TikTok account that was using off-the-shelf facial recognition tech to unmask ordinary people to its millions of viewers without consent has deleted its dozens of videos after 404 Media covered the account last week.
It is not exactly clear why the account owner deleted the videos, but it appears this was a decision by the user and not a TikTok content moderation decision. TikTok previously told 404 Media the account did not violate the social network's terms because it believed the account was only using public information. This was despite one content moderation expert pointing to TikTok's own anti-doxing policy, and how this kind of disclosure raises the risk of harm against targeted people.
The videos' removal highlights that in an age where now anyone can use powerful facial recognition technology on whoever they decide to, social media networks are not necessarily the entities that are going to stop abuse of such tech. Instead, it may be up to journalists, civil society, and platform users themselves to engage on what might become the cultural norm around this practice.
"I'm definitely glad the video of me and others has been taken down!" Matthew, one of the victims of the account, told 404 Media on Monday. "I'm guessing they got a taste of their own medicine and didn't like being in the spotlight against their wishes," he added, referring to the account owner.
😱
Do you know anything else about abuse of facial recognition technology? I would love to hear from you. Using a non-work device, you can message me securely on Signal at +44 20 8133 5190. Otherwise, send me an email at joseph@404media.co.
On Sunday, the TikTok account wiped all of its videos which unmasked specific people. The account's uploads dated back to at least August. The account then changed its username and uploaded a new profile photo and two videos that are not related to using facial recognition technology on strangers. Instead, they appear to show people partying.
"Wtf… what happened to [account name]???" one person wrote in a comment below one of the new videos.
"The owner of this account found the most handsome boys in the videos 🥲," another commenter lamented about the account changes.
The account did not respond to a request for comment sent to a second TikTok account listed as its backup, or to an Instagram direct message.
Before removing its videos, the account regularly uploaded videos that followed a pattern: first, the account either picked people to unmask from viral videos or took requests from its own commenters. It then used consumer access facial recognition tools such as Pimeyes to search for those targets, and in many cases found the person's name and sometimes employer. It then used that information to find the victim's social media account and put that on blast to millions of people who have liked the videos.
404 Media spoke to multiple victims of the account, and those conversations echoed one general point—this behavior showed them just how exposed we all potentially are simply by existing in public. A combination of the TikTok account's activity, what those victims said, and TikTok's belief the account doesn't violate terms of use show that now all it takes is one random person on the internet to decide to target you and lead a crowd in your direction.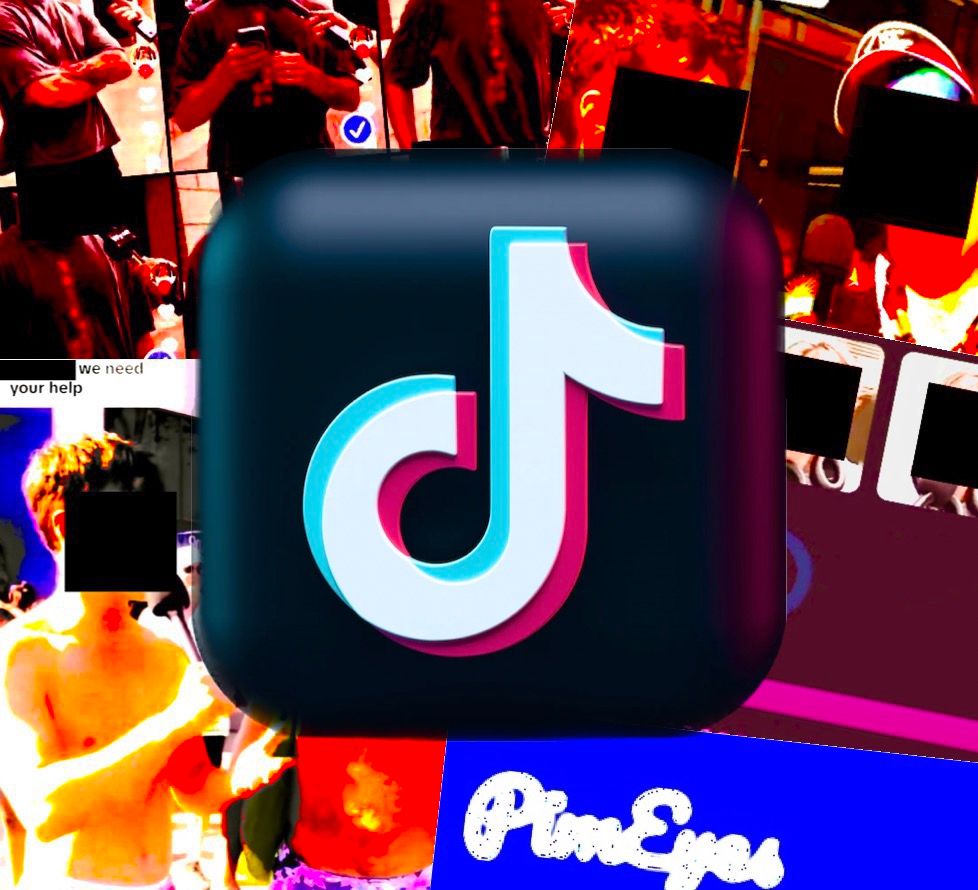 Matthew, who was targeted by the account while on his honeymoon, said he "felt a bit violated really." In his case, the account identified both his employer and personal Instagram account. He said he received more than 2,000 follow requests and dozens of direct messages after the TikTok account used facial recognition tech to identify him.
Eli Lloyd, another target, said they initially felt flattered before "that promptly gave way to worry."
Robin, a third victim, said they were "not surprised" that the unmasking was happening. "We live in a digital era, and if you put your photos on the web, it's expected to be found somehow," he added.
TikTok acknowledged a request for comment on the account changes but did not provide a response in time for publication. Ben Rathe, a spokesperson for the platform, previously said that TikTok reviewed the account and decided it does not violate the social network's terms of use. This was because, in TikTok's eyes, the account was only using publicly available information.
Danielle Citron, a Jefferson Scholars Foundation Schenck Distinguished Professor in Law at the University of Virginia School of Law who has spoken to social media companies about these issues, previously said "TikTok's TOS [terms of service] bans doxing and this strikes me as precisely the kind of disclosure of public information that breaks context and raises risk of harm—economic and physical as well as mental."