The organization that represents the literary works of Scientology founder L. Ron Hubbard has filed a petition with the Federal Government, asking it to make it illegal to circumvent software locks for the repair of a highly specific set of electronic devices, according to a letter reviewed by 404 Media. The letter doesn't refer to any single device, but experts say the petition covers Scientology's "E-Meter," a "religious artifact" and electronic that is core to Scientology.
Author Services Inc., a group "representing the literary, theatrical, and musical works of L. Ron Hubbard," told the U.S. Copyright Office that it opposes the renewal of an exemption to Section 1201 of the Digital Millennium Copyright Act that makes it legal for consumers to hack their personal electronics for the purposes of repair.
This exemption to copyright law is needed because many electronics manufacturers put arbitrary software locks, Digital Rights Management systems, or other technological prevention measures that stop consumers from diagnosing or repairing devices unless they are authorized to do so. Special exemptions to copyright law make it legal for farmers to hack past John Deere's DRM to fix their tractors, consumers to use software tools to help them repair certain parts of game consoles, or use third-party software to circumvent repair locks on printers, air conditioners, laptops, etc.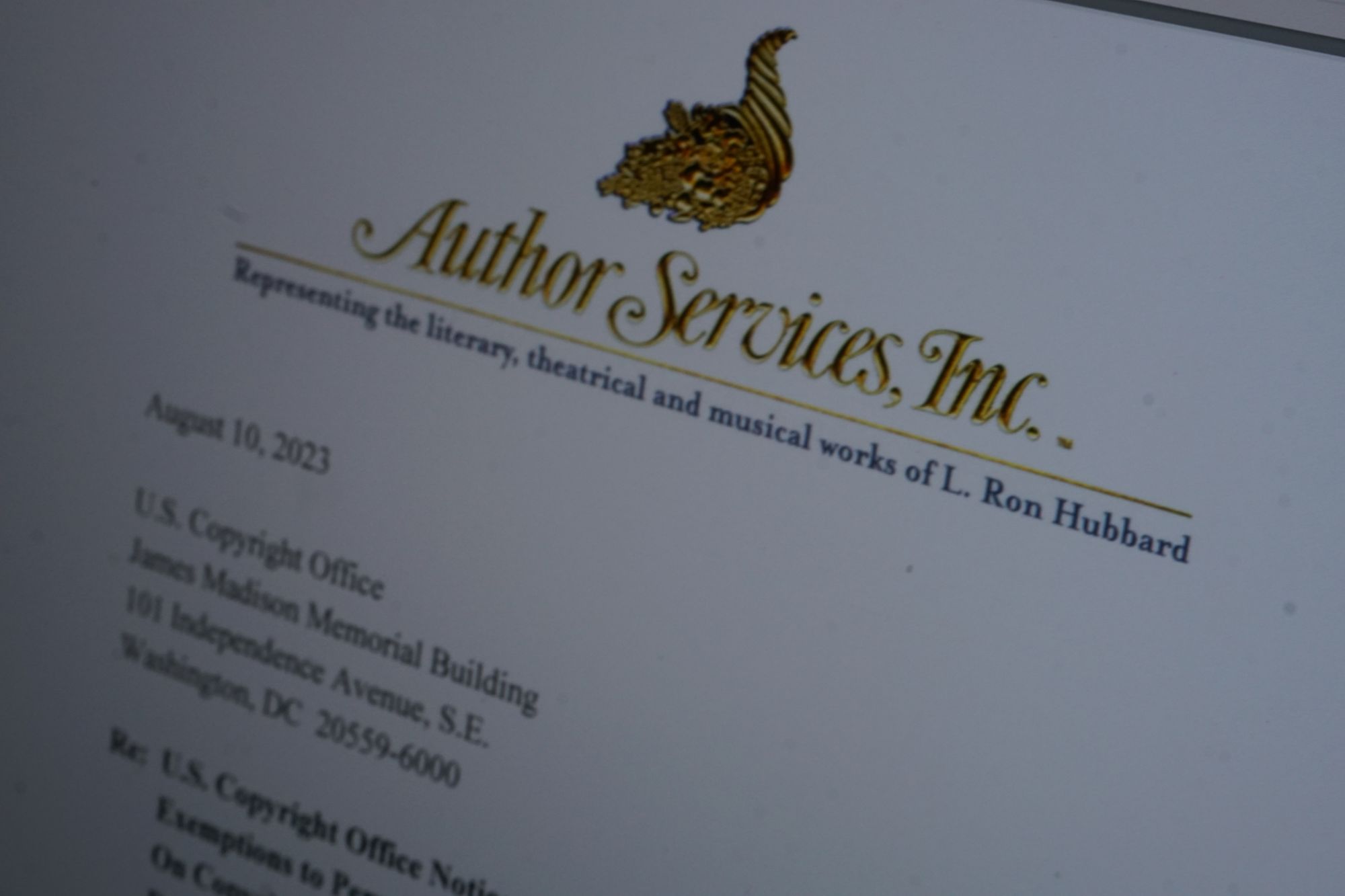 Ryland Hawkins, the legal director of Author Services Inc., told the Copyright Office in a letter that it doesn't oppose this exemption for consumer devices that "are sold in the open market to ordinary consumers," but that it does oppose the exemption for devices that "can only be purchased and used by someone who possess[es] particular qualifications or has been specifically trained in the use of the device."
For those devices, Hawkins argues that these license agreements are "negotiated and agreed to in advance of the purchase of the device. Such agreements may impose restrictions on transfer and use of the device itself, as well as restrictions on the use of the controlling software. In many case, [sic] such restrictions are essential to ensuring the safe and proper use of the device, which is essential for the device manufacture [sic] to maintain its reputation and goodwill."
Meredith Rose, DMCA expert and senior policy council at consumer rights group Public Knowledge, told me "this is by far the strangest party I've ever seen file with the Copyright Office."
"I read it as being related to E-Meters and E-Meter repair," Rose added. "There's YouTube channels of people who collect E-Meters and ephemera. I guess they're worried about people trying to repair them. How you would tell if it's functioning properly, I don't know."
They Did EULA to an E-Meter
The petition doesn't name any specific device. But the Church of Scientology uses a "religious artifact" it calls an "electropsychometer" or "E-Meter" to "measure the spiritual state or change of state of a person" and is used in the course of "auditing," which in the religion is the process in which a pathway to higher spiritual awareness is created. The Church of Scientology says only specific Scientologists should use the E-Meter, which can cost thousands of dollars (though there are less expensive ones on eBay).
After much searching, I was able to find at least some details about the licensing agreement for Hubbard Electrometer Manufacturing's Mark Ultra VIII E-Meter, namely that it has one: "The Mark Ultra VIII E-Meter Updater software is required to register or update your meter," a site for the device says.
I downloaded the updater software and wasn't able to do anything without a specific login or registration, which requires a "Registration Code" and an "International Association of Scientologists Membership Number." A user flow at the top of the software updater includes sections for "Your Information," "Covenant," "Software Agreement," and "Register E-Meter."
The language Hawkins uses in his letter to the copyright office closely matches the types of stipulations Scientology requires of members who buy and use an E-Meter, according to a Software License Agreement and "Purchase Agreement and Covenant of Religious Use" for the "Hubbard Professional Mark Ultra VIII E-Meter Pastoral Counseling Device" dated 2013 and published by former Scientology executive turned whistleblower Mike Rinder.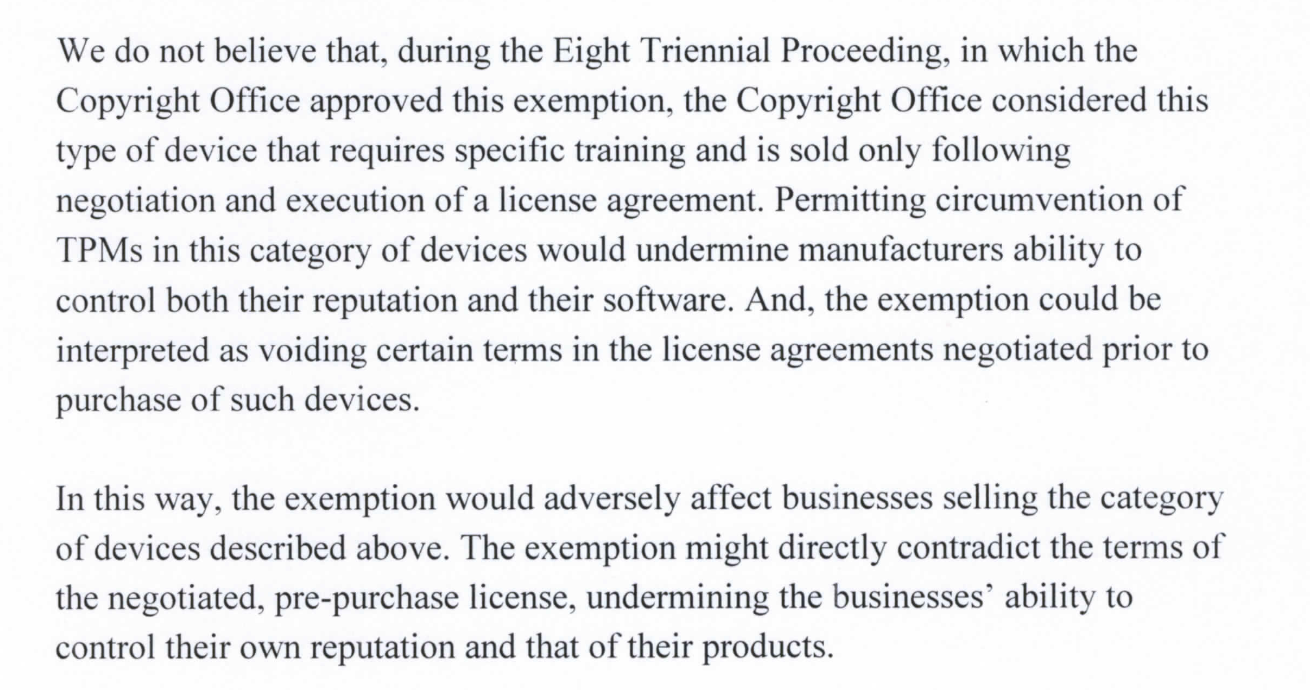 This post is for paid members only
Become a paid member for unlimited ad-free access to articles, bonus podcast content, and more.
Sign up for free access to this post
Free members get access to posts like this one along with an email round-up of our week's stories.
Subscribe