This article was produced in collaboration with Court Watch, an independent outlet that unearths overlooked court records.
For years, a gang operating in New York allegedly offered a cash-for-Bitcoin service that generated at least $30 million, with men standing on street corners with plastic shopping bags full of money, drive-by pickups, and hundreds of thousands of dollars laid out on tables, according to court records.
The records provide rare insight into an often unseen part of the criminal underworld: how hackers and drug traffickers convert their Bitcoin into cash outside of the online Bitcoin exchanges that ordinary people use. Rather than turning to sites like Coinbase, which often collaborate with and provide records to law enforcement if required, some criminals use underground, IRL Bitcoin exchanges like this gang which are allegedly criminal entities in their own right.
In a long spanning investigation by the FBI involving a confidential source and undercover agents, one member of the crew said "that at least some of his clients made money by selling drugs, that his wealthiest clients were hackers, and that he had made approximately $30 million over the prior three years through the exchange of cash for virtual currency," the court records read.
🏧
Do you know anything else about cash-for-Bitcoin services like this? I would love to hear from you. Using a non-work device, you can message me securely on Signal at +44 20 8133 5190. Otherwise, send me an email at joseph@404media.co.
The investigation started in around April 2021 when the FBI identified a vendor on multiple dark web marketplaces who offered a service to ship cash via the U.S. Postal Service in exchange for Bitcoin or other cryptocurrency. Fast forward to this February, and law enforcement arrested an individual who had been mailing packages of cash from a post office in Westchester County, New York, on behalf of the gang, the court records say. This person became a confidential source, known as CS-1 in the documents, with the hope of consideration of their cooperation come the time of sentencing.
CS-1 explained to the agents he had been working for the group for around 18 months. During that time, the informant obtained the cash by mail by meeting people around three times a week and receiving amounts ranging between $100,000 and $300,000 each time. Often these pickups were at prearranged locations and times discussed over WhatsApp and Telegram, the documents add. Often the participants used a token system, where they would send one another the serial number of a specific bank note beforehand, and then flash that note on arrival to verify they have met with the right person, a common tactic in money laundering circles.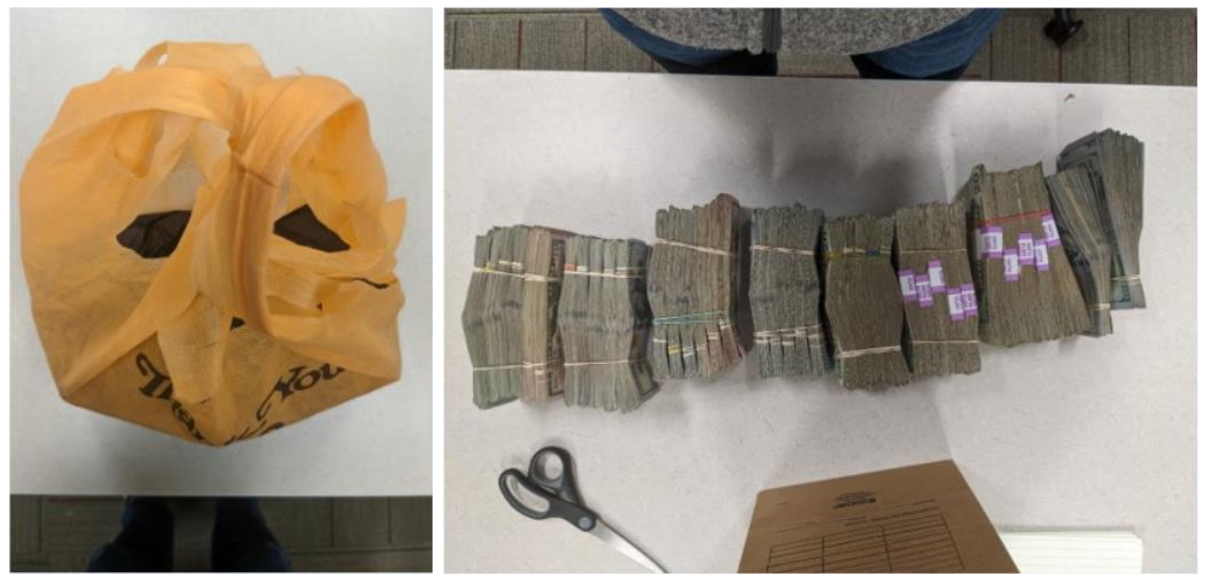 CS-1 agreed to follow this blueprint for law enforcement to help identify the people who delivered the cash. From February up until September, the CS-1 participated in around 80 controlled cash pick-ups for the FBI, moving a staggering $15,067,000, the documents say. Those buys led to multiple people who the FBI allege are linked to this underground Bitcoin exchange. The documents contain multiple examples like this, with some mentioning a deli and store in Bronx, New York, and an apartment in Flushing, New York.
Subscribe
Join the newsletter to get the latest updates.
Investigators also used cellular location data to determine that "Jay," one of the men, made frequent trips outside of New York, including to New Jersey, Massachusetts, Georgia, and Pennsylvania. Another two men made trips to and from South Carolina, the documents read. In some cases, the cash that CS-1 received contained markings indicating they came from various regional banks inside those states.
The FBI also observed the men in many cases making these trips and coming and going from their residences with various large bags. In one case, investigators combined physical surveillance of the men and correlated that activity to messages sent to CS-1.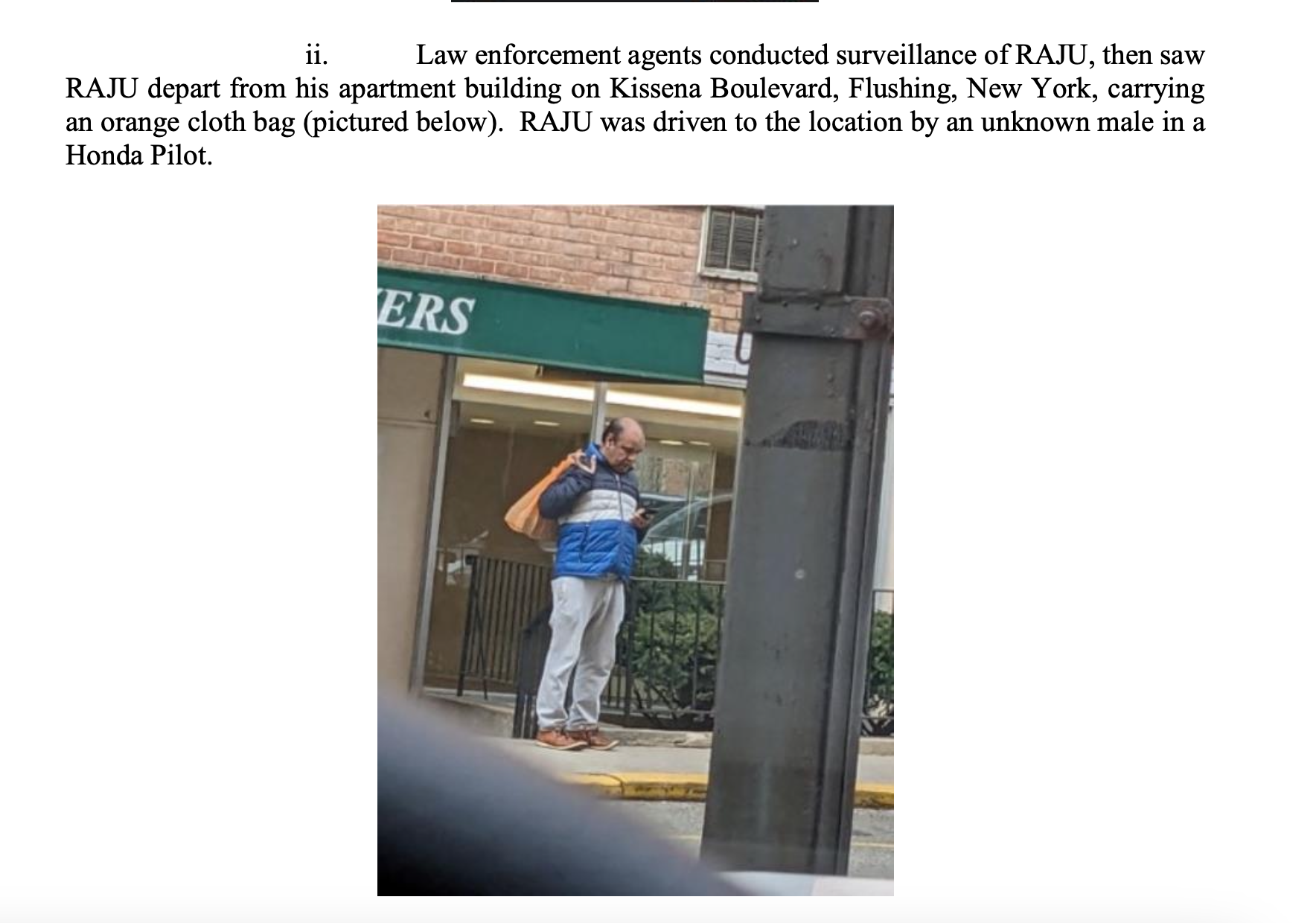 CS-1 then received a bag full of cash, and provided it to law enforcement agents who then counted and documented the money.
The men allegedly violated the law in that they are not a registered or licensed money transmitting business. Those defendants are Shaileshkumar Goyani, Brijeshkumar Patel (aka Samir), Hirenkumar Patel, Naineshkumar Patel, Nileshkumar Patel, and Raju Patel (aka Jay). The Southern District of New York which is prosecuting the case did not respond to a request for comment.