A group of right to repair activists and consumer rights advocates are petitioning the Librarian of Congress for the right to hack McDonald's notoriously unreliable McFlurry machines for the purposes of repair, according to a copy of the petition obtained by 404 Media.
"This is a request to expand the repair exemption for consumer electronic devices to include commercial industrial equipment such as automated building management systems and industrial equipment (i.e. soft serve ice cream machines and other industrial kitchen equipment)," the proposal, written by right to repair group iFixit and the nonprofit Public Knowledge, says.
In addition, iFixit got its hands on a Taylor ice cream machine and tore it down in an effort to determine why they are broken so damn often and published a new video showing the process of taking the machine apart and explaining why they're always broken when you want fast food ice cream.
The petition and teardown video come as a lawsuit between Taylor and a company that made a device that reads and deciphers the machine's error codes enters its third year and heads toward a jury trial later this fall.
Every three years, interested parties have to file requests with the Librarian of Congress that seek "exemptions" to the Digital Millennium Copyright Act, the overarching federal copyright law. Through a process called Section 1201 rulemaking, repair professionals and consumer rights groups seek permission from the government to break arbitrary software locks and passwords that keep consumers and repair professionals from diagnosing and repairing equipment they own or are authorized by the owner to work on.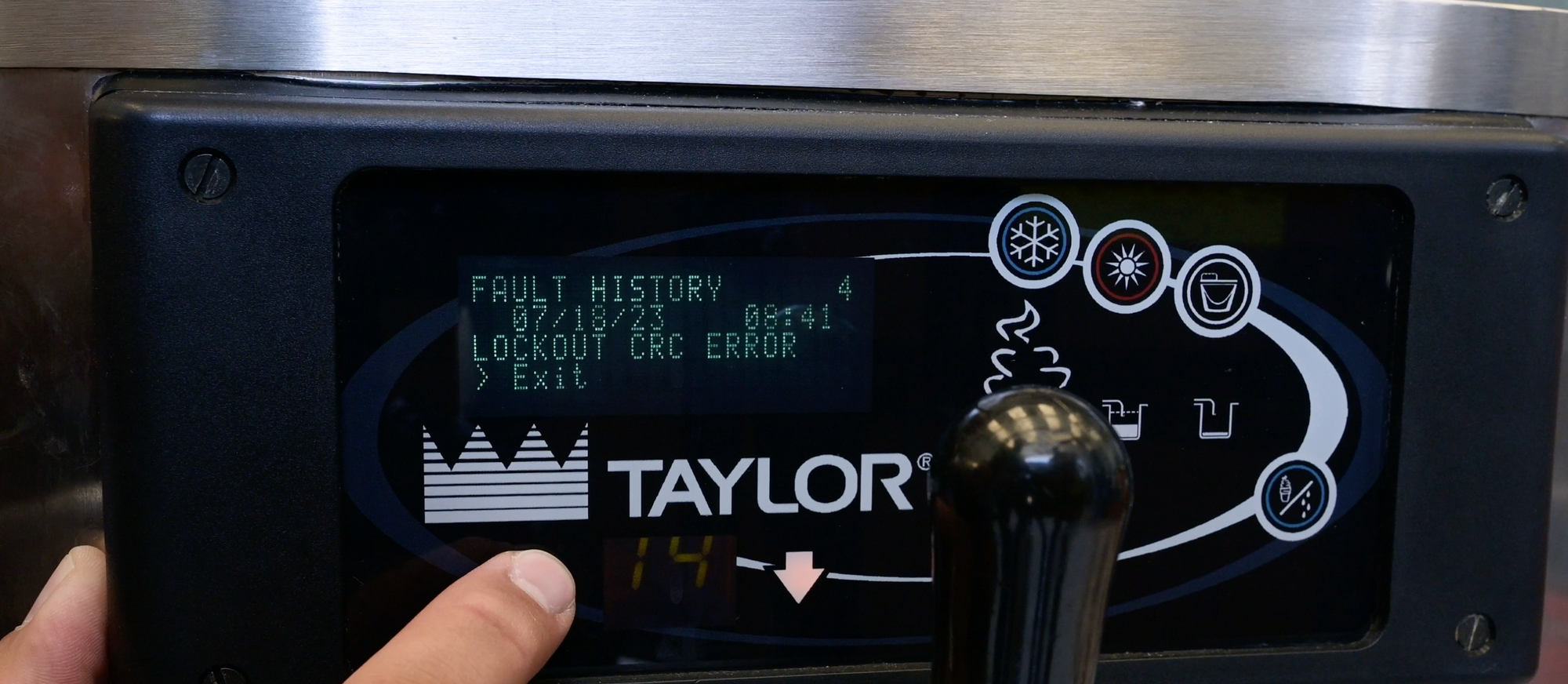 Currently, Taylor has service contracts with McDonald's franchises that allow them to exclusively service the ice cream machines. A DMCA exemption would allow McDonald's franchises to legally do repair work on their own machines.
In the past, hard-fought exemptions have been won for consumer electronics, tractors, and video game consoles. This year, iFixit and Public Knowledge want to extend an exemption to McDonald's ice cream machines. In the past, companies like John Deere and lobbying groups like the Entertainment Software Association have tried to kill these exemptions, but groups like iFixit and Public Knowledge have generally been able to push them through the exemption process.
"The current barriers to these works include service passwords and digital locks," the petition reads. "Commercial ice cream machines, such as the Taylor manufactured ice cream machines used by McDonald's, frequently fall into disrepair when its daily pasteurization cycle fails. Circumventing the digital lock on the software would enable owners and repair professionals to diagnose and perform the necessary repairs to get these devices back up and running."
A few years ago, I reported that McDonald's franchises have been surreptitiously hacking their ice cream machines to be able to read diagnostic codes without permission from Taylor, which makes the machines. In 2013, Taylor issued a "Service Bulletin" that said unauthorized people had been installing a "shunt" or "jumper" that can bypass arbitrary locks on the machine.
In its Taylor ice cream machine teardown, an iFixit technician says he believes there are several specific issues with the machine that causes it to break down, and which prevent it from being repaired easily.
"The machine overheats if it's used too much within a certain time period. This results in mushy goop coming out or the machine shutting down and refusing to work until it resets and cools down," Shahram Mokhtari, iFixit's lead teardown tech, said in iFixit's teardown. The machine gives error codes that explain what's wrong with the machine: "error after error means I'm constantly having to refer back to the manual … tiny errors can cause big headaches … the error codes are nonsensical, counterintuitive, and seemingly random, even if you spend hours reading the manual."
Broken McDonald's McFlurry machines has become a meme over the years, with the company itself joking about extended downtime, and the Federal Trade Commission promising to investigate why they are broken so often. But the issue of unreliable, difficult-to-repair McFlurry machines and various associated legal dramas around it could fill out a Bingo card of important right to repair and public access issues in the United States.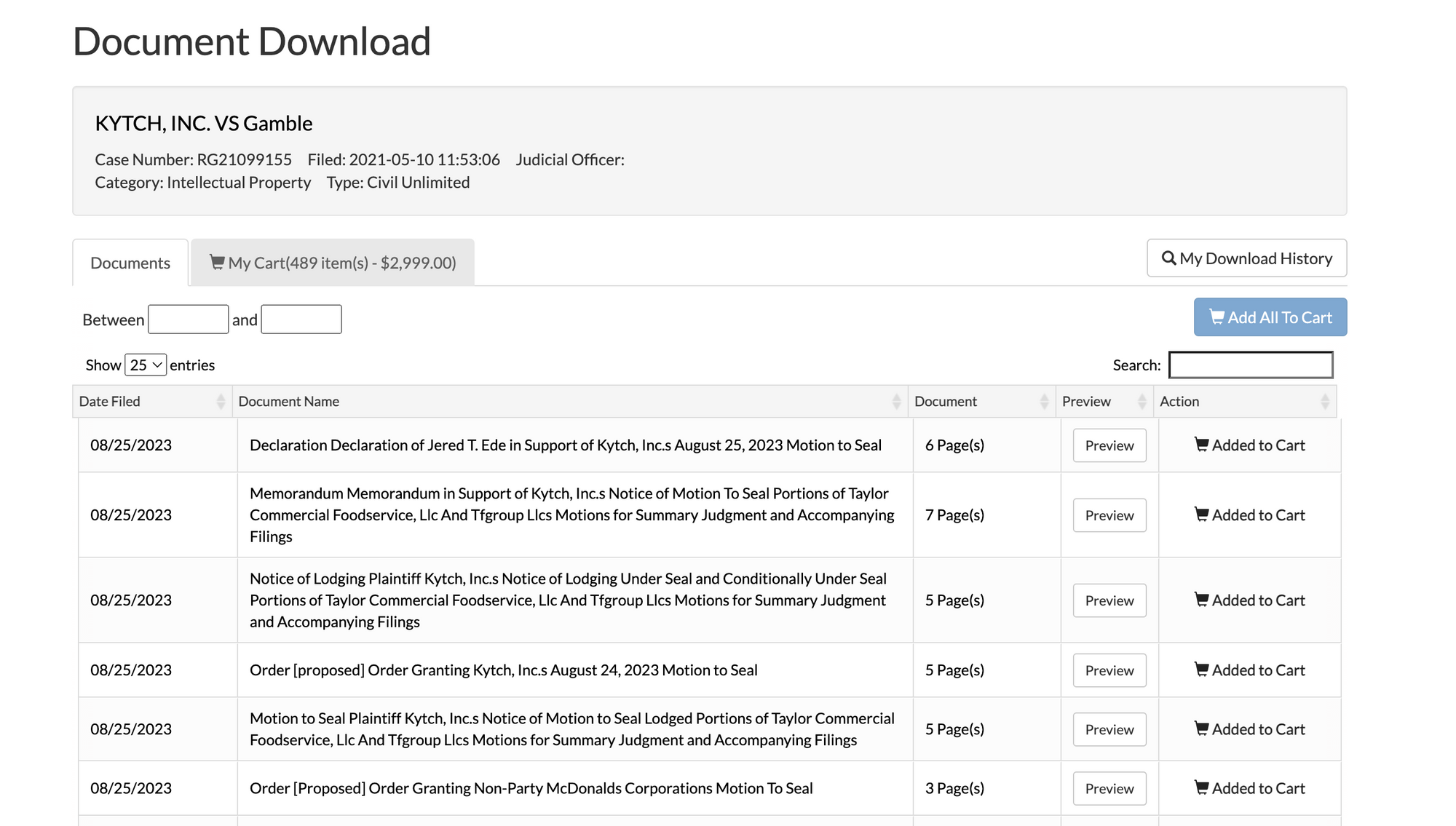 A company called Kytch built a small, third-party device that could be attached to the soft service ice cream machines that read and interpreted Taylor's error codes. Kytch has been engaged in a lawsuit in California state court with Taylor and McDonald's for more than two years. More than 480 documents have been filed with the court in that lawsuit, and a trial is scheduled for this fall. Even reading documents from this lawsuit is a costly nightmare of an affair. The Superior Court of Alameda County is charging roughly $1 per page to get legal filings. To download the entirety of the court proceedings to date, the court wants $2,999.